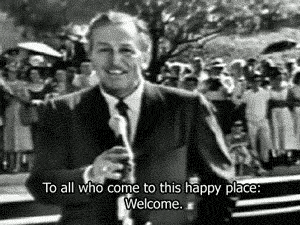 Twitter has a horrible trolling problem, and they're tackling it head on by banning the accounts of uber-Trolls like Charles Johnson of gotnews.com — who is a true piece of work. Also, Twitter today warned white supremacist @rabite to stop encouraging his followers to harass people.
Trolls can ruin your Tweeting experience by flooding your stream with stupidity, hate, and threats — or as these evil bastards sometimes call their abuse, "criticism" or "satire."
[ Click to Tweet (can edit before sending): http://ctt.ec/s97Ze ]
Sometimes these people call it both criticism and satire! Sometimes these people are mentally ill, other times they are drunk or high. In all cases they are saying things that we don't need to hear.
Twitter has had enough and they are policing these abusive tweets. Tweets are famously 140 characters, and the customer service team is going to study those characters to figure out how to solve this problem.
However, after a lot of study it turns out the characters are not the real problem — it's the words. Trolls are using words that hurt people, and the customer support team is going to put an end to these words, or more specifically, the combination of these words in sequences — also known on the platform as "sentences."
Sentences are really the problem you see, because the individual words can't actually hurt you that much. When put in a certain order, they form ideas.
Ideas are really the problem and I for one salute the anonymous human agents at Twitter who will sort through the ideas people are sharing on Twitter and remove the ones that make Twitter less fun for people.
No one deserves to wake up, open their Twitter stream, and be faced with ideas that they don't like or agree with. No one.